COLOURS and MATERIALS
See the extensive range of colours, brands and treatments available for materials from some of our favourite suppliers.
Click to view options for 
PVC
for Waterproof Projects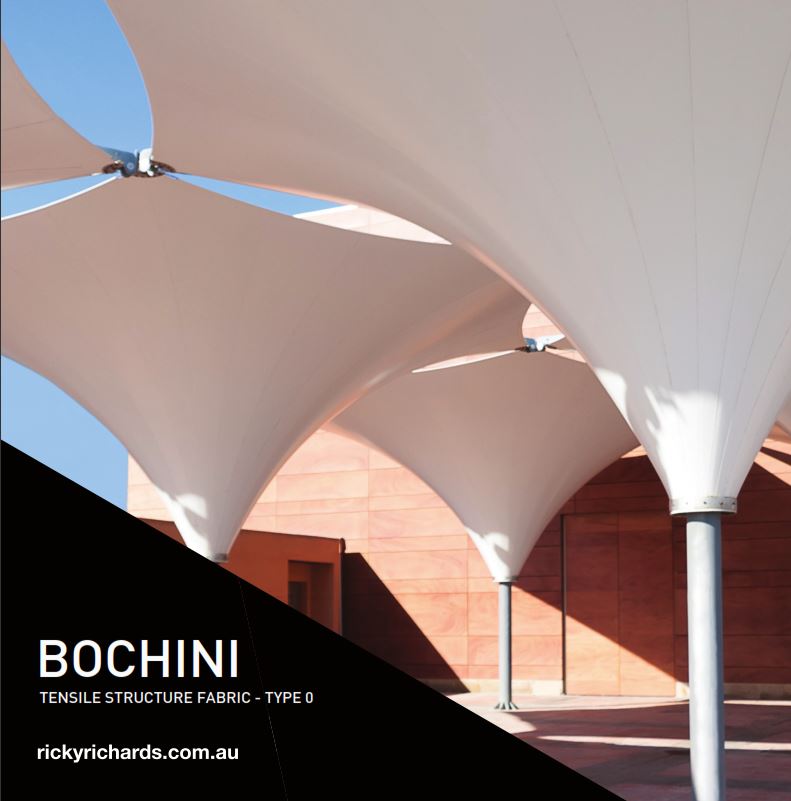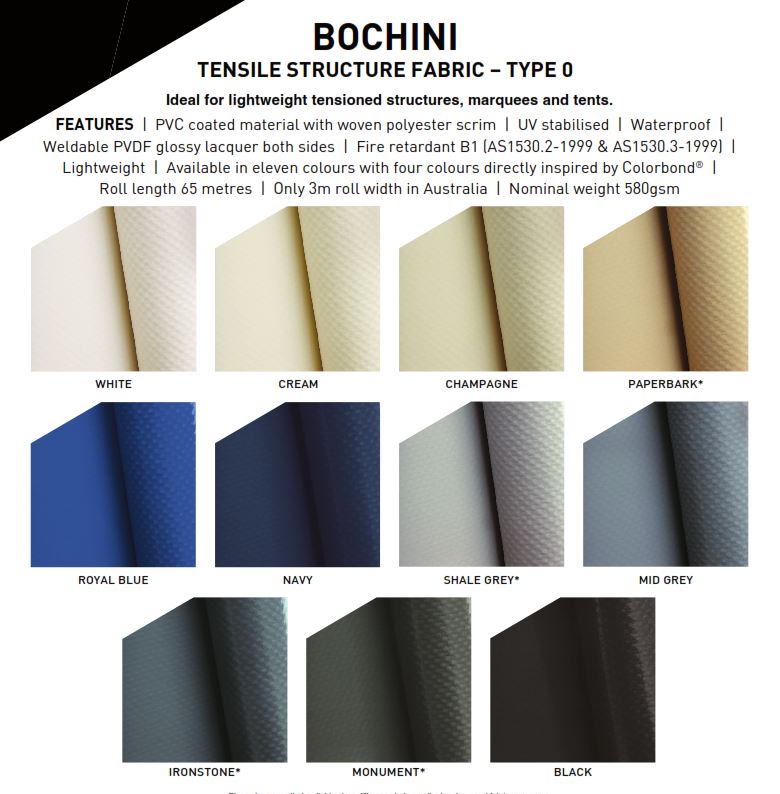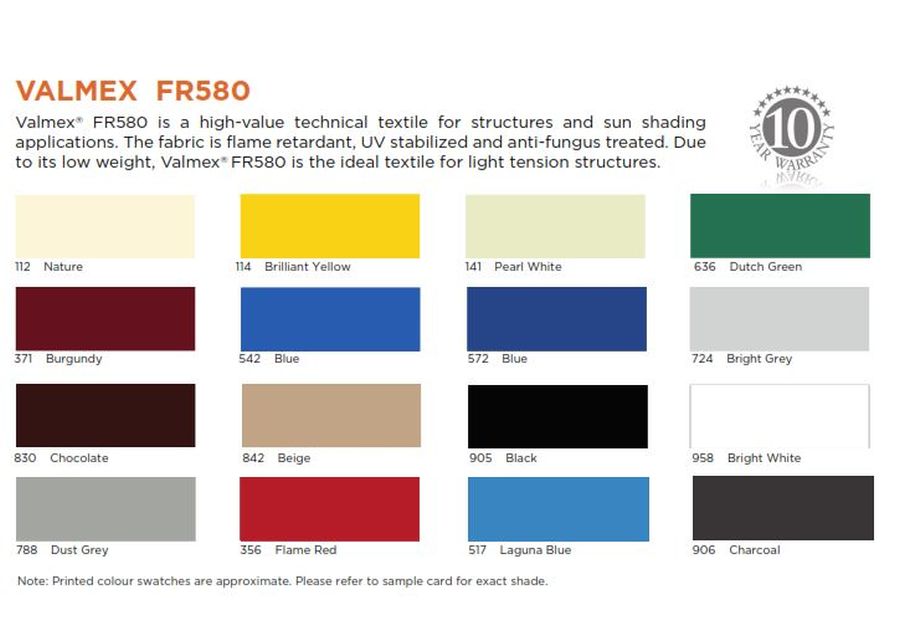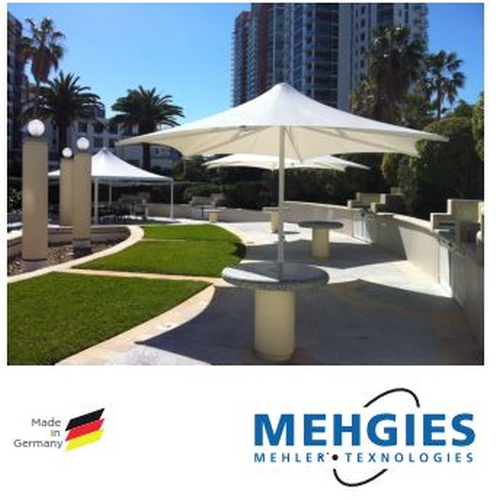 Mehatop N – 700
A white architectural grade fabric  with a 20 year Warranty.  With an advanced molecular nano lacquer coating Mehatop N  is the ideal membrane for larger structures.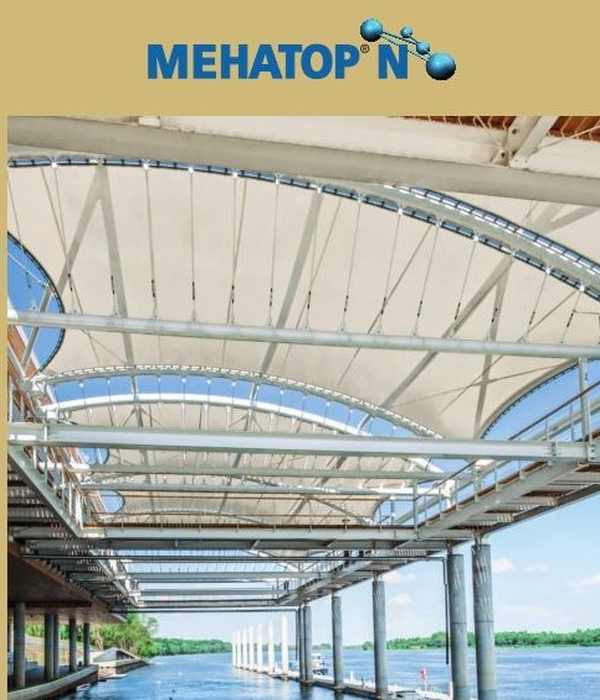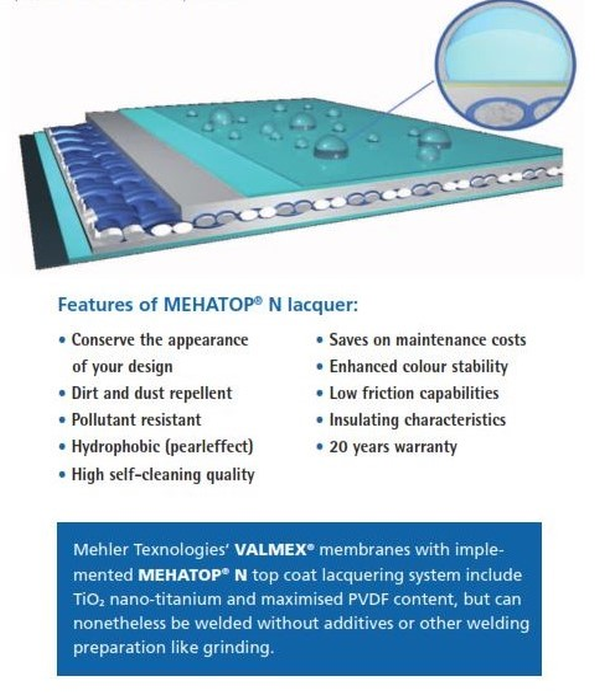 Hiraoka HG Series
White architectural grade fabrics. PVC with PVDF surface treatment.
Verseidag TXA-Series
High quality 650 & 750gsm architectural membranes.
Gale Canvacon
For industrial & agricultural liners, structures & covers.
Shadecloth
for Shade Projects
When only 100% Australian made shadecloth will do.  Monotec 370 is a superior shadecloth which exceeds Australian Standards for bursting and tensile strength.  UV protection to AS4178.  Extended 15 year warranty.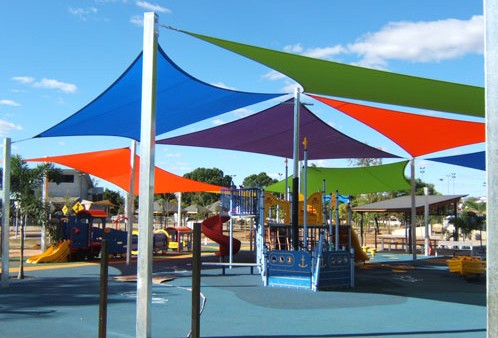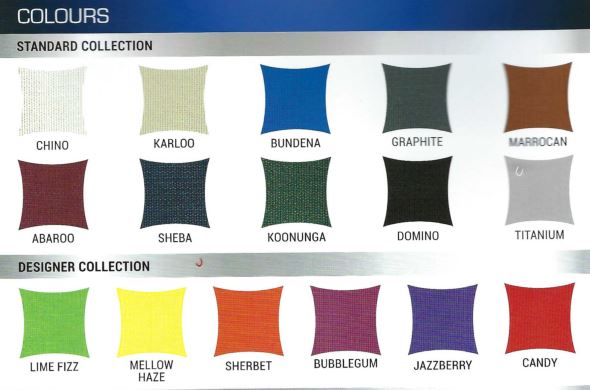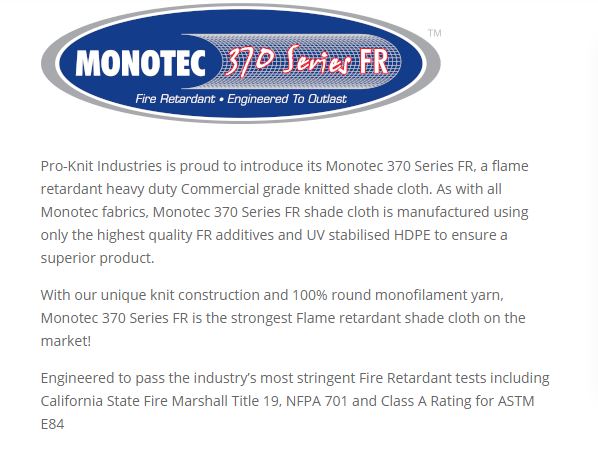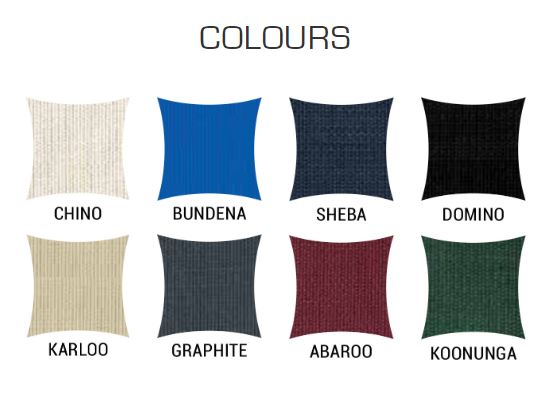 Gale Shadecloths
Wide range of shadecloths of excellent quality.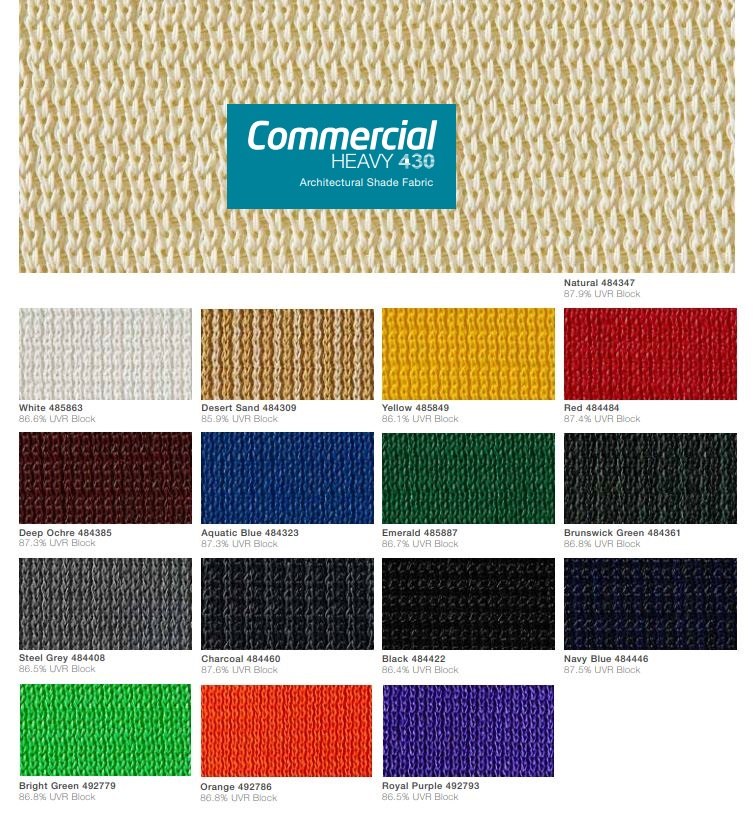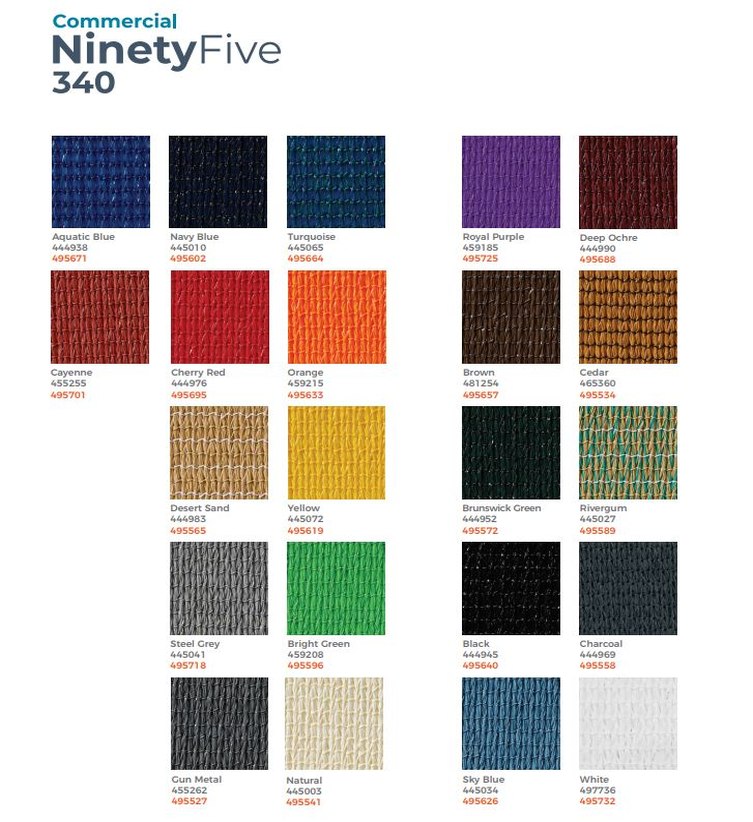 Steel Colours & Treatments
The most common steel treatments we use are galvanising and 2 pack painting. Galvanizing provides long term rust protection for steel. It is suitable for corrosive environments and for a high quality base for painting. We recommend galvanizing for all steel. Steel roof sheets and guttering sytems using Colorbond from Lysaght
We use various paint treatments. A typical paint treatment is 2 pack Amine-epoxy  over a galvanized base. Used with galvanizing the result is a hardened colour finish with long term rust protection.
Specialised paint treatments with warranties are available. We work with Lacnam, Dulux, Duralloy or Colorbond colours. Lead free & non-cancerous paint is available. See some of our paint colours below.